Trekked over to the other side of Hanoi to Bún chả Hương Liên — where Obama and Joe Biden came for Bún Chả (noodles, greens and bbq pork strips in a f-u-c-k-i-n-g sensational soup).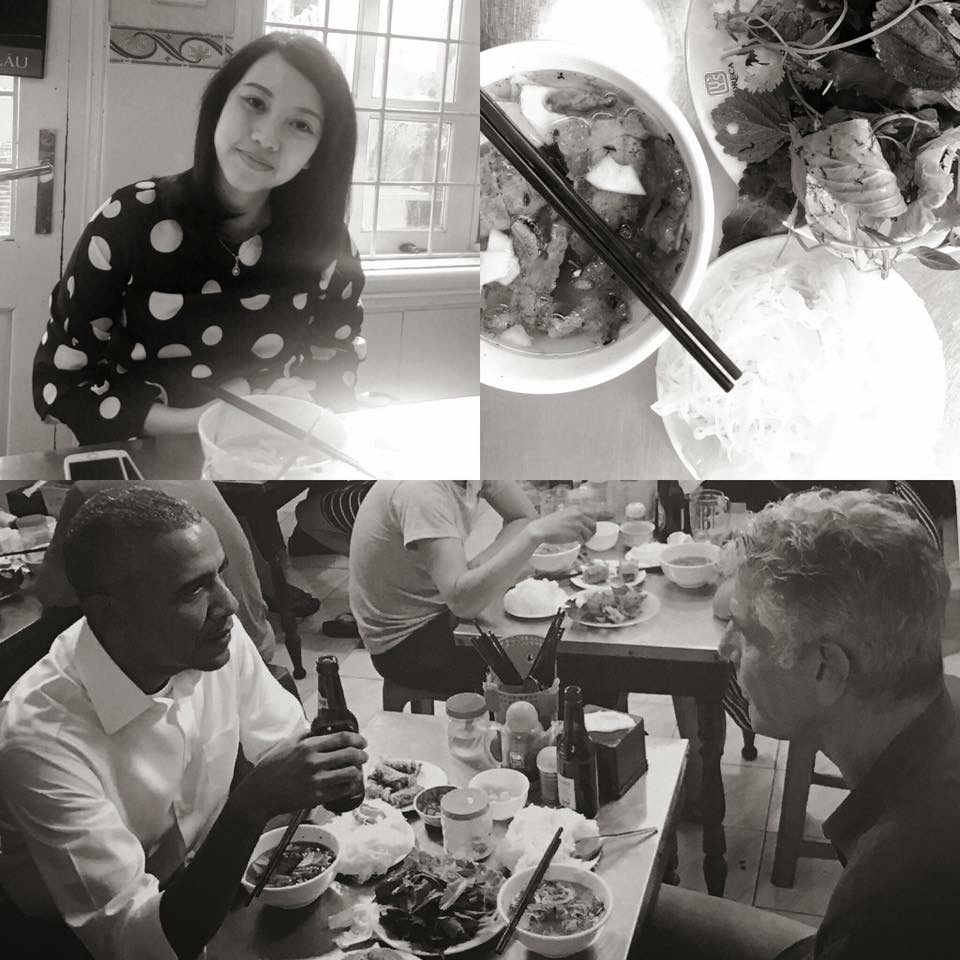 The lady pictured top left came to sit opposite me.
She spoke exceptionally good English. She pointed out hardly any westerners visit the restaurant and asked how I knew about this place (thanks Anh Túc).
I said her elocution was better than mine – to which she replied "yes, I am a news presenter for one of Vietnam's biggest broadcasters".
Today was her first day on maternity leave.
She's having a baby girl 👼🏻