For the last few days I've been hanging with Andreas from Sweden. This is a photo of him pulling a silly face.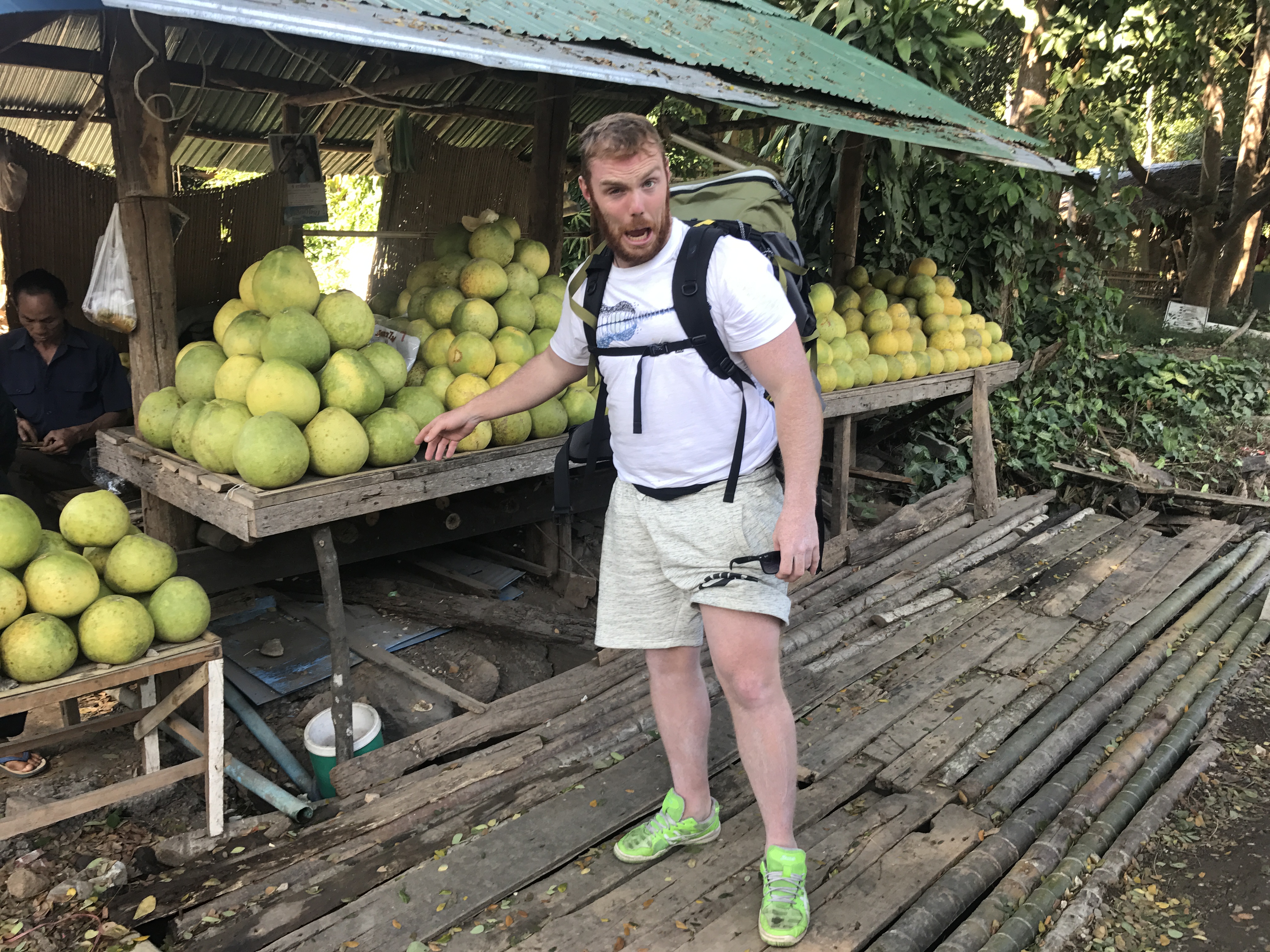 He is a big, kind, larger than life character. He plays the guitar, takes jaw-dropping photos and wears a Batman cap.
His voice is deep in tone and loud in volume. He's articulate but at times his English is a bit broken or his grammar is out of whack—but it's a fair bit better than my Swedish that's for sure.
He has a filthy sense of humour so we get along just fine.
Last night we were walking back from the night market in Chiang Mai.
When we got back to our hostel, we started chatting with a few girls from California.
In a way that resembled the national lottery "it could be you!" advert, Andreas turns around, points and asks "how young are you?" to one of the girls.
We laughed.
After a moment passed, I thought; imagine if you could answer that question: "I have 32 years, 4 months and 17 days left before I die."

We laughed about asking the question: "so mate, how many years have you got left?".
Andreas thought it would be a good one to ask the mother in law when she's giving you a hard time.
I thought about it again in the shower this morning.
It's weird thought experiment, but, if we knew, I wonder if we would make any changes to:
The way we spend our time
The way we think about our legacy
The way we think about what others think of us
The grudges we hold
The way we spend our money
The way we earn our money
The amount of peanut butter we eat
You are going to die is a powerful reminder — we are already naked.
How young are you?