One of the things I'm piss poor at is stakeholder engagement—enabling everyone see tradeoffs the way I can. Sadly the problem exacerbates as your company scales.
Helpful to see Chris Thewell speaking at the UX Crunch last night.
On the dial ask
What are we optimising for?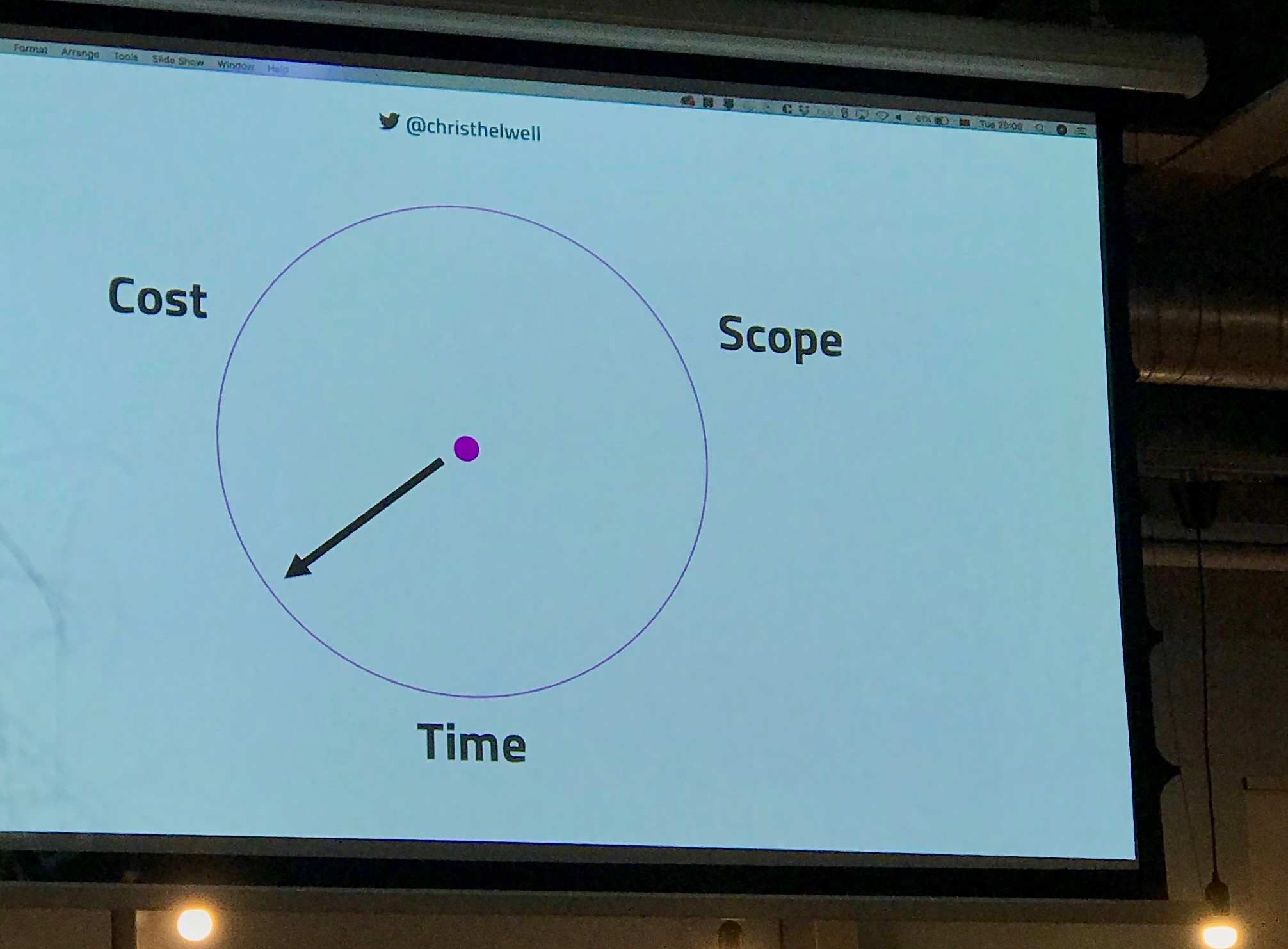 Unpack the tradeoffs.
Involve the right people.
Optimise for the right thing.
Make your informed decision.