Onwards
After 2 years I'm moving on from Patchwork to join Ideal—where we're building gorgeous, eco-friendly homes that don't cost our planet.
It was pissing down with rain—in ways only London can—and I show up at the office for the first time. Before I can even take my coat off it's:
"We have a half-baked Rota feature, it's a bit rough around the edges, shall we go ahead and ship it?"
That was my first 30 seconds running product at Patchwork (then LocumTap).  Later that day I was reviewing an investment pitch deck with ceo/cofounder Anas.
I suggested some changes.
When do we need to make these changes for? "5pm today" said Anas.
It was 4pm in the afternoon.
"Welcome to the jungle bro"
---
Patchwork is making a real difference in helping healthcare organisations like hospitals to improve their temporary staffing.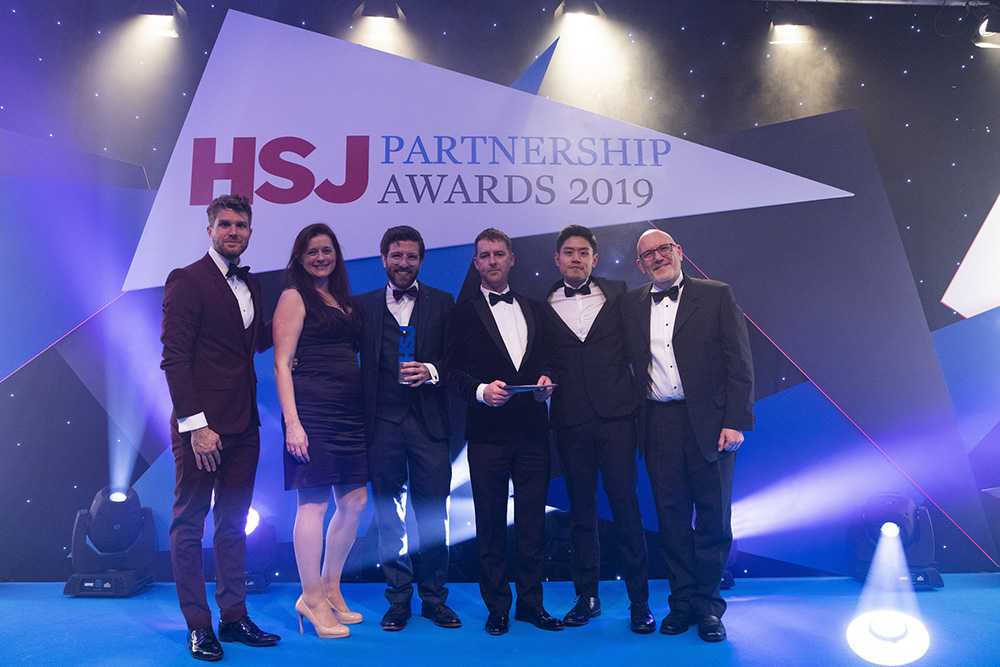 We did a lot to bring NHS clients to two important outcomes:
Saving £millions —> spending those savings on more nurses and more doctors.
Increasing staffing levels —> which improves patient care.
---
Moving on from Patchwork
When I joined we were at 1 NHS Trust. Just shy of 2 years later we are at 15.
The company is now approaching 40 headcount.
Thanks to the brilliant team, Patchwork is up on her two feet and walking like a natural.
It's been a good run and now it's time for new people to take Patchwork on to the next stage.
There are lots of things I've learned working here and I hope to write a follow-up post before those lessons and insights loose their sharp edges.
---
What's Next?
For the last few years, I've been stressing about plastic waste, CO2 and rising oceans but I've struggled to picture how I could make a real difference here.
I'm a product guy—I bring software companies to life, not packaging or energy companies.
But then…
I caught up with my former CEO, Luke Barnes. He's launched a company called Ideal and they're building modular homes.

I had no idea what modular homes were or why anyone should be getting excited about them.
And then I got excited. A few stand outs:
The homes are manufactured in a state of the art 250,000sqft factory. Then they're transported and installed on site
90% less building waste is involved in production
Instead of concrete (humanity's 2nd biggest CO2 contributor) homes are made from cross-laminated timber. Arguably the biggest advancement in construction over the last 150 years. Strong engineered pieces of wood that you can build huge structures with. Cambridge University are having a crack at a 65 story tower in London. Link
The homes look gorgeous
The heat and sound insulation is unrivalled
Of course there's more here.
---
The New Gig
I'm building a software product team at Ideal.
To put more homes in the hands of people like you, we need software that enables and scales the design, production and installation of our new build properties.
We'll be making products for:
🤝 Collaboration—for Design teams to hand off drawings to production lines. 🎞  Watch 1 min video
🛠 Assistive Manufacturing—guiding production line engineers through their work
🏡 Home Customisation—OK, more about that later 🤐
Software development is in many ways building in a sandbox.
You build something and it's changed a few months later.
I'm looking forward to working on software that shapes real, tangible things. Gorgeous, eco-friendly homes where people like you share their best memories.
---
Holla at me
If you're a product designer, product manager, software engineer, QA bod, I want to hear from you.
At the time of writing, we have a few positions remaining. You can head over to our little careers website to learn more or you can drop me an email directly tom@afroleft.com