Judging on PC World's Generation Y Campaign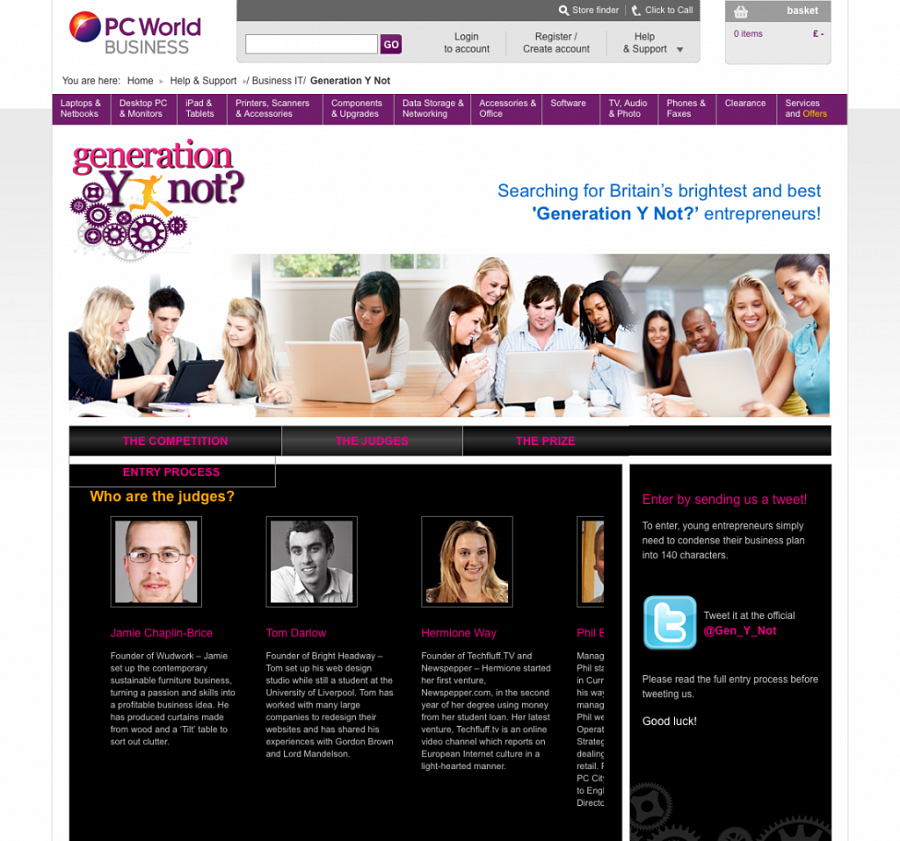 Just under a year ago I was invited on to the judging panel for PC World's Generation Y campaign. The initiative focused on discovering and rewarding young business people and entrepreneurs in the technology space.
The applicants and their companies / projects / ideas were outstanding. A crystal clear reminder that even during tough economic times with the right attitude, a good idea and an internet connection – the limits are endless.
The winner – and rightly so – was 23 year old Arnold Du Toit of Drive Daddy; an energetic startup that manufactured the world's first powered golf trolley that users can ride. Called the 'Rolley', the invention allows golfers to hop-on to their golf trolley and cruise silently around the golf course.
Arnold started his firm when he was 21 during his final year at University. The idea came about after his friend complained that a full round of 18 holes took too long. Arnold captured our imaginations with his entrepreneurial spirit in getting the Rolley to market by overcoming financial pressures and patent issues. We were also excited by the potential to rent fleets of Rolleys to golf courses and Arnold's plans to diversify the technology into security, airports and factories.
If I had a hat I'd take it off for Arnold and Drive Daddy – an inspiring story of an audacious, can-do, Generation Y'er.