This is how you package consumer goods
Yesterday I was in the market for some plughole unblocker. We've moved places recently and I forgot to put this useful little thing in our shower.
So I head into Tesco and — eventually — I find the section for bleaches and plughole unblockers.
I know that Mr. Muscle is a popular brand for this product, so I look for the logo.
Bingo. I find the Mr Muscle.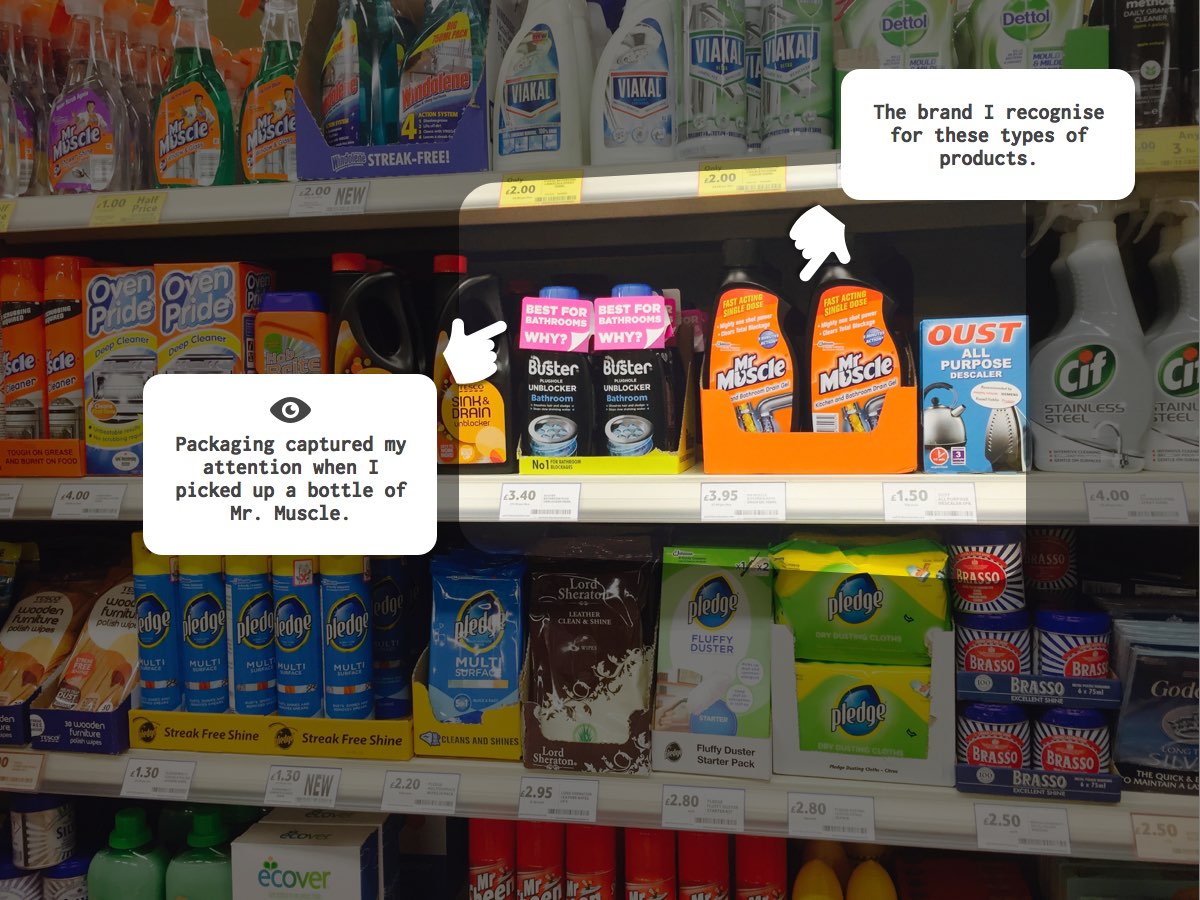 Just as I'm about to pick up a bottle, I notice the bottle next to it. It's called Buster — a brand I've never heard of.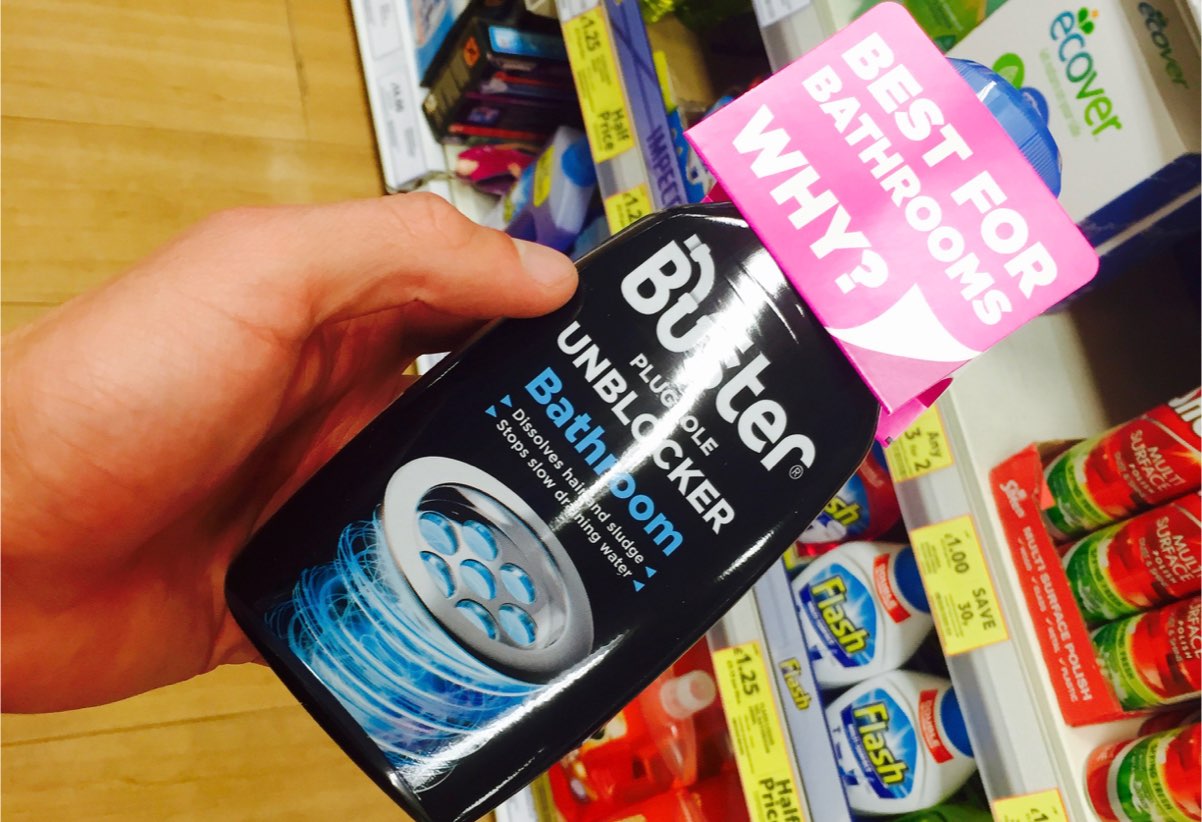 Here's what happened:
The packaging for Buster does a great job of capturing my attention. It makes a bold assertion that's relevant to what I'm looking for -- that this product is much better for bathrooms.
The packaging entices me to find out why by picking-up the bottle and turning it around. In two, very succinct bullet points, it pitches why Buster is better.
By this point I'm already holding the bottle of Buster and since I had just been sold on why it's better for what I needed, I went ahead and bought it.
Without realising it, this nifty bit of packaging had moved me right through the marketing funnel (Awareness > Consideration > Purchase) in around 10 seconds.
Of course, the irony here is that both of those brands probably come from the same company — be it, Procter & Gamble or Unilever et al. This is how the consumer packaged goods industry works.
That though shouldn't take anything away from this being a nice example of how to package an alternative product, in a market that is largely dominated by recognised household brands.