Questions to ask your design work
Last month I spent some time updating my portfolio. As a product / user experience / web designer, it can be quite tricky to present your work to others.
The rock star visual designers of this world can get away with presenting screenshots of their stunning visual work — job done, money due.
But if your day-to-day consists of making user flows, interaction designs, napkin wireframes, trade-offs, A/B tests, and minimum viable products, then you — like me — need to do a bit more groundwork to do the show and tell properly.
It's not so much the what, but the why and the how.
With this in mind, I decided to structure my portfolio around the questions I ask myself when looking at other products and services: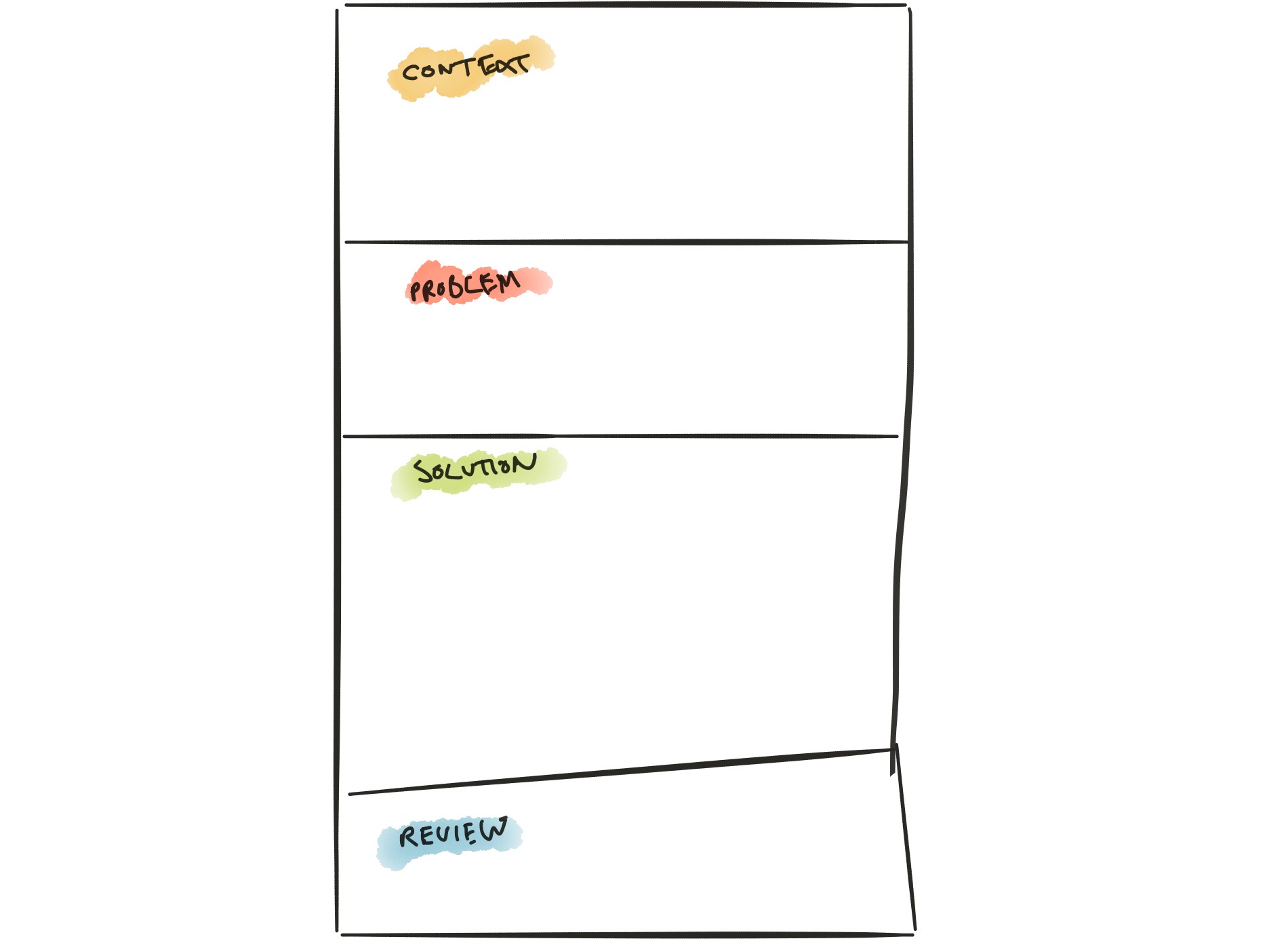 1/ What was the context?
Was this a piece of work for a fast moving startup or a 100 year old family business? Setting the context lays some good foundations for answering the questions around what you did and why.
2/ What problem were you trying to solve?
The cornerstone of successful design projects, is making sure you're solving the right problems.
In this section of my portfolio pieces, I found it useful to pull apart the problem I was hired to solve.
Sometimes the problem definition is a bit blurry i.e: Do we really need to make the sign up process faster? Or - to convert more prospects - should we enable users to access features without committing to signing-up first?
3/ How did you design the solution?
Here we deep dive right into how you designed the product / interface / solution.
Unpack how you approached things. Show rather than tell. Let us see what you made.
Did new insights emerge as you moved through the project? If so, lay them out here — tell us how you responded.
4/ Review the above
The final section of the portfolio answers:
How did it go?
What impact did the solution make?
What happened when your work reached customers' hands?
Can you surface some feedback or data that points to show your solution is working out?
---
Arguably, the biggest thing you bring to the table as a designer is your ability to render an optimal solution — and answers to these questions go a long way in revealing how you do that.